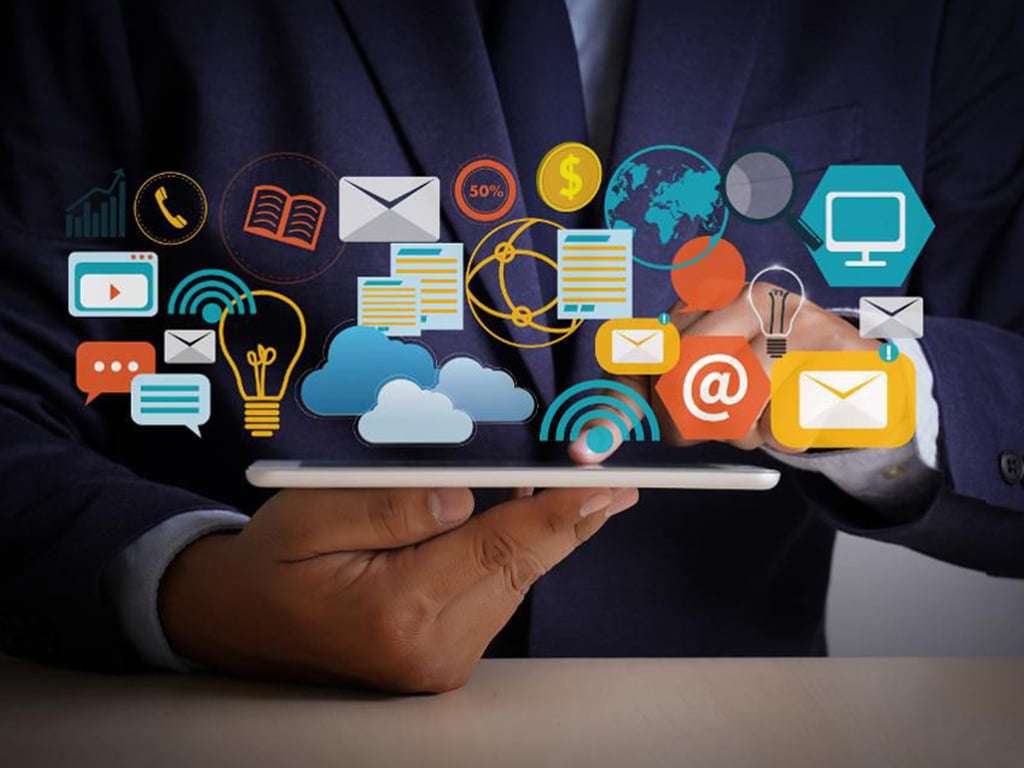 Digital Business is the new "buzzword" in the digital space. It is a strategic concept that uses both physical and digital resources to build competitive advantage for businesses. And today, Digital Business is the need of the hour for companies, both in India and abroad, to undergo digital transformation.
India is one of the fastest growing digital economies in the world. The latest IBEF report states that about 75% of the global digital talent is present in India alone.
Marketing is no longer the only technique companies prefer in order to achieve these results. They rely heavily on Artificial Intelligence, IoT, Big Data, Analytics, and much more to push the boundaries of technology and create a disruptive business model. In order to truly transform their businesses, companies need to think about integrating these technologies into their strategies.
According to Teamlease, by 2020, job creation in the Indian IT sector is expected to surge to about 2 million new additions worldwide, of which around 13% will be in India itself. There will be a 25% rise in roles related to big data, business intelligence, and analytics, while cloud computing opportunities will increase by 23%.
Having these skills will give you a competitive edge in the job market. The digital industry is actively pursuing professionals who are proficient in most of these technologies. Companies and start-ups that have adopted technologies such as AI, robotics, blockchain, and IoT are expected to see a huge surge in employment. It is, therefore, an advantage to have a degree in Digital Business that covers all these technologies in-depth.
According to Zion Market Research, the global digital business support system market will reach US$ 7,416 million by 2025, growing at a CAGR of 15%.
Digital Business vs. Digital Marketing
Which one is worth your time and talent?
The term "Digital Business" is often used interchangeably with "Digital Marketing". But there is a world of difference between the two. Digital business aims to create value, improve revenue and growth, and accelerate the performance of the organization. Thus, for an organization to undergo digital transformation, it needs digital business.
Digital Business

Digital Marketing

Key Differences
Digital business is the creation of new business designs by blurring the digital and physical worlds. It deals with the interaction between products, people, and business.

Digital Business is a methodology adopted by companies to conduct business, both online and offline.

Digital Marketing is a technique by which businesses advertise their products and services to their customers. It is a resource that uses the internet to connect businesses and customers.

Digital Marketing is one of the tools used by companies to achieve online growth.

Course Summary
Covers all areas of business management, which include Accounting, Digital Marketing, Coding, Strategic Design, Emerging Technologies, Project Management, Entrepreneurship, and much more.
Covers only areas that involve marketing such as Market Research, SEO/SEM, Social Media Marketing, Google AdWords, and similar courses.
Major Areas of Study
Takes a cross-disciplinary approach to acquiring essential business skills in four major areas – Technology, Design, Business, and Management.
Focuses on a single discipline and offers a one-dimensional technical approach to marketing.
Learning Outcomes
At the end of the program, students are equipped with the right competencies required to become digital business professionals, with the ability to demonstrate both entrepreneurial and intrapreneurial skills.
At the end of the program, students are well-versed in the creation of digital marketing strategies rather than complete business plans.
Career Opportunities
Digital Business Managers handle multiple teams like Sales, Digital Marketing, Development, and Design. They are usually part of the top-level management with roles such as,

o   Digital Business Analyst

o   Digital Media Director

o   Digital Sales Manager

o   Digital Strategy and Ecommerce Director

o   Digital Brand Director

o   Digital Media Specialist

Digital Marketing Managers handle only a digital marketing team as they are involved only in marketing the business through various online channels. Some of the roles they undertake include,

o   Digital Marketing Executives

o   SEO Executive

o   SEO Specialist

o   PPC Specialist
The Bachelor of Management Studies (BMS) course in Digital Business at HETIC involves cross-functional training in four distinct but interrelated domains of the digital space – web technologies, digital creation, management, and business. HETIC endeavours to transform you into a digital leader by instilling the managerial skills of an entrepreneur and the operational skills of an intrapreneur.
So, nurture your entrepreneurial spirit with HETIC's BMS program in Digital Business. Get hands on experience in different technologies, learn from industry experts, and set yourself up for success.
Admissions are open
You can download the application form with this form